Ronald E. McNair (1950-1986) was born and raised in Lake City, South Carolina. He came from a low-income family but was determined to excel in academia and life. He graduated as the valedictorian of Carver High School in 1967, and in 1971, he received his bachelor's degree in Physics, magna cum laude, from North Carolina A&T University in Greensboro, N.C. In 1976, at the age of 26, he received his Ph.D. in Physics from the Massachusetts Institute of Technology.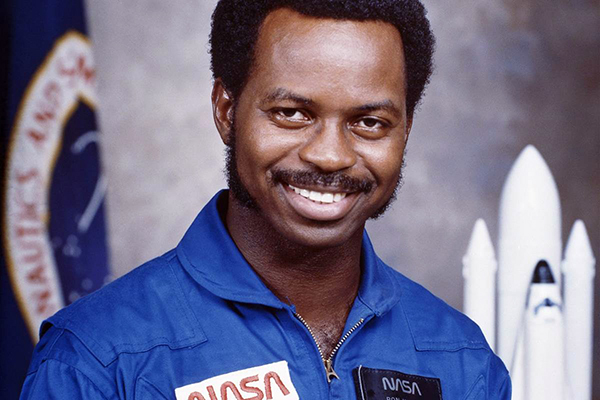 Ronald McNair was nationally recognized for his work in laser physics and was one of the thirty-five applicants selected by NASA from a pool of ten thousand. In 1984, McNair became the second African-American to make a flight into space. He was a mission specialist on the space shuttle Challenger. He was a member of the crew when the Challenger exploded nine miles over the Atlantic shortly after take off from the Kennedy Space Center in Florida on January 18, 1986.
McNair exemplified excellence and was the recipient of several honorary doctorates, fellowships and commendations. He had a sixth degree belt in karate and was an accomplished saxophonist. Dr. McNair was also a dedicated husband and the father of two children, Reginald Erwin and Joy Cheray.